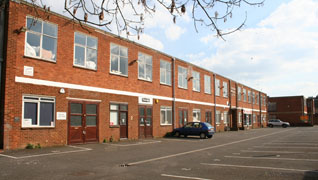 Riverside
Business
Centre

Home About Use Tenants Map Contacts .
Directions
To get to the Riverside Business Centre
From Amersham.
Proceed down Amersham Hill which comes down to the centre of High Wycombe . Turn left at the bottom and then bear first right at High Wycombe Law Courts following the traffic contraflow.
Following the A40 towards Aylesbury, first round a large roundabout, left at the College then over a flyover , straight over the next roundabout . You will then go up a slight incline and come to traffic lights at which you go straight over. On your left you will see Victoria Pharmacy and Victoria Street. Turn left, and Riverside Business Centre is 200 yards down on the left.
From the M40
Leaving the M40 at junction 9 proceed round the roundabout past the Holiday Inn Hotel and then second left into Marlow road also sign-posted Cressex Business Park .Proceed straight over the next mini-roundabout. At the next mini-roundabout you will see an Esso service station - turn left into Desborough Avenue. Proceed straight over the next roundabout and down Desborough Avenue - at the double mini-roundabout at the bottom turn left along Desborough Road and second left into Victoria Street and the Riverside Business Centre is on the right .